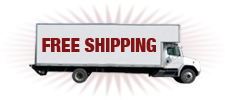 Free Shipping on Orders of $99 or More! Find out more!
Having trouble logging into your account? Click Here



Ceylon Lumbini Special Tea FBOPFEXS - SALE

Antony and Cleopatra Heart Shaped Black Tea - SALE



Subscribe to our email newsletter to learn about new teas, sales, and more. Newsletters are normally sent every other week, and nothing else will ever be sent when you subscribe.



Get the most out of Oolong Teas
Oolong teas cover the range from green to black, with a wide variety of flavors. Learn how to make the most of this wonderful tea category."
continue reading...

Follow Us!
Bohemian Raspberry Tea has been added to your basket.
Bohemian Raspberry Tea
Bohemian Raspberry Tea is one of our most soothing green teas yet! A pan-fired green tea in the sencha style from Hunan Province in South Eastern China produces an infusion that is pale green to yellow with mellow grassy undertones and sweet raspberry notes. Ingredients: China green tea, raspberry pieces, and natural flavors. Use one teaspoon per cup and brew about 3 minutes in 180-degree water. Also great for iced tea!
Average Customer Rating





Reviewer: Patty 10/11/2015
Not my cup of tea, but recommended.
02/03/2014
I liked the abundant berry a little bit more than this tea. It didn't has that bold of flavor so a little bit of honey helped. While not my favorite I still enjoyed this tea quite a bit.
Reviewer: Walker 02/05/2013
With a wonderful aroma and true raspberry flavor, this is a delightful tea! It is naturally sweet so no need for sugar. [wouldn't want to spoil the taste anyway] I would have gotten more than just the sample if I had known it was this good!
Number of ratings: 6
Log in
to review this product.