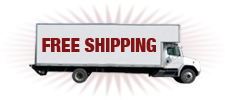 Free Shipping on Orders of $99 or More! Find out more!
Having trouble logging into your account? Click Here



Green Rooibos Oasis Tea - SALE


Lucky Dragon Hyson Green Tea (Young Hyson) - SALE



Subscribe to our email newsletter to learn about new teas, sales, and more. Newsletters are normally sent every other week, and nothing else will ever be sent when you subscribe.



Looking Back on 15 Years
"So, 15 years later, we remain determined to stay focused on our original goal. To offer a wide variety of the best teas available at reasonable prices."
continue reading...

Follow Us!
Bai Hao White Tip Oolong Tea has been added to your basket.
Bai Hao White Tip Oolong Tea
Bai Hao White Tip Oolong has been a big hit with everyone at The Tea Table. It has the pleasantly sweet, toasty flavor common to Formosa Oolongs and a distinctly fruity note reminiscent of peaches. Try it as an exotic, unsweetened iced tea.

Sometimes known as "Braggert's Tea" due to the farmer who first harvested it telling stories of the high prices it yielded, Bai Hao consists of one silky white bud for every two top leaves picked. It is then oxidized more than most Oolongs, lending to its sweet flavor.

Infuse two teaspoons in nearly boiling (190 degree) water for three minutes. Good for multiple infusions.
02/01/2013
Unlike anything I've tasted before. Very light, and it really does have a hint of fruitiness. Outstanding evening tea.
Log in
to review this product.