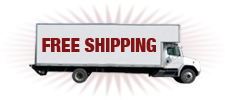 Free Shipping on Orders of $99 or More! Find out more!
Having trouble logging into your account? Click Here



Green Rooibos Oasis Tea - SALE


Lucky Dragon Hyson Green Tea (Young Hyson) - SALE



Subscribe to our email newsletter to learn about new teas, sales, and more. Newsletters are normally sent every other week, and nothing else will ever be sent when you subscribe.



Looking Back on 15 Years
"So, 15 years later, we remain determined to stay focused on our original goal. To offer a wide variety of the best teas available at reasonable prices."
continue reading...

Follow Us!
Baroness Grey Tea has been added to your basket.
Baroness Grey Tea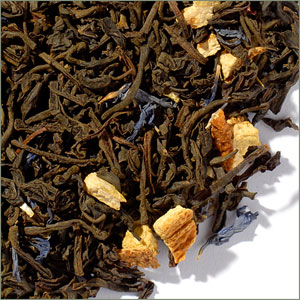 Over the centuries, many women have held the title of Baroness Grey, but this tea was blended in honor of one woman in particular. British legend has it that this Baroness of Grey, who lived sometime in the 16th or 17th century, was married to a man who was a ship's captain in the Royal Navy. As the story goes, the ship never returned from a trading voyage to China. Refusing to believe that her husband would never return, the Baroness would walk to the port lands every morning to greet each ship in hope for news of herhusband. Sadly, she continued this practice until the day she died.

In honorof the loyal Baroness, Baroness Grey Tea was blended with the traditional bergamot oiland the addition of rose and cornflower petals to represent the love she had for her husband,and orange peels and lime leaves to represent the bitter tears she shed overher beloved. The citrus peels included in this blend add a lovely tartness to the existing citrus flavor of the bergamot, making it a fantastic alternativeto traditional Earl Grey. Use one teaspoon per cup and steep in freshly boiled water for 3-5 minutes.
Average Customer Rating






Reviewer: Sara 02/11/2012
I find this tea quite nice for a relaxing day in the sun. It has a light flavor that makes me sigh and grin. It has been added to my favorites and it will be a staple in my house from now on.
12/07/2010
Lovely, light, aeromatic. Soothing. Would definitely buy again.
Reviewer: Carly 04/06/2014
When I first got this tea, I thought it was too strong on the citrus and not strong enough on the bergamot. Once I got used to that balance, though, the more times I had it, the more I enjoyed it. I prefer this to the Russian Earl Grey and will order this again once I finish that one up.
Reviewer: Daniel 07/21/2012
Good tea but not quite to my tastes.
Number of ratings: 6
Log in
to review this product.