Free Shipping on Orders of $99 or More! Find out more!
Having trouble logging into your account? Click Here

Tea of the Month Club - Winter Special
Roy Kirkham Infuser Mug - English Roses SALE
Roy Kirkham Infuser Mug - Redoute Rose SALE

View current newsletter?

Is it really in stock? Yes It Is!
In recent years, and especially the last several months, I've been receiving the same question from new customers. "Is what I want really in stock? The simple answer in our case is," YES, it is in stock."
continue reading...

Follow Us!
Ceylon Balangoda Tea FP has been added to your basket.
Ceylon Balangoda Tea FP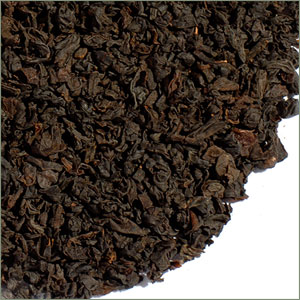 The Balangoda estate is in one of the more beautiful corners of the planet. It is situated in the low-grown Ruhunu district and shares geography with the breathtaking Yala National Park. The park is comprised of wild brush, ocean beaches, jungles, rocky terrain, and numerous lakes and rivers. Because of the wide variety terrain, the park is home to animal life of all description, from leopards to Asian elephants, wild boar, crocodiles, painted storks, and of course the Sri Lanka Junglefowl. Although the Ruhunu district is perhaps better known for its parkland than tea acreage, the region produces some fabulous teas every bit as colorful and full of life as its wild inhabitants!

This bold Ceylon Balangoda FP (Flowery Pekoe) Tea offers strength without bitterness, and a fine rich flavor. Strong enough for breakfast and takes milk and sugar well. Also a fine afternoon tea served plain. Use one teaspoon per cup and steep about 3 minutes in freshly boiled water.
Average Customer Rating







Number of ratings: 5

Log in
to review this product.