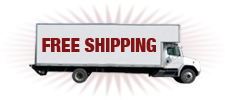 Free Shipping on Orders of $99 or More! Find out more!
Having trouble logging into your account? Click Here


Cafe Style Glass Teapot w/infuser


Adele Cup and Saucer - Red SALE

View current newsletter?

Is it really in stock? Yes It Is!
In recent years, and especially the last several months, I've been receiving the same question from new customers. "Is what I want really in stock? The simple answer in our case is," YES, it is in stock."
continue reading...

Follow Us!
Sencha Arihara Tea has been added to your basket.
Sencha Arihara Tea
This is the best Japan sencha we've ever tasted! Lacks the edgy quality of most senchas, so if you're looking for a really smooth green tea, this is it. Liquor brews to a golden straw color and offers a buttery aroma and mouth-feel that lend a roundness not often found in a sencha. Although we found this tea to be tolerant of longer brew times, please brew with care. As with all senchas, to prevent bitterness, make sure your water is not too hot and don't over-steep. Use 1 tsp. per cup and brew 1.5 minutes in steaming water.
Average Customer Rating






Reviewer: Caitlin 08/21/2011
They say this is the finest green tea, and I have to agree. It's flavorful and not at all acrid. It doesn't have that awful bitterness that cheap green tea has. Very nice! My favorite green so far!
Number of ratings: 1
Log in
to review this product.