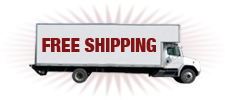 Free Shipping on Orders of $99 or More! Find out more!
Having trouble logging into your account? Click Here



Green Rooibos Oasis Tea - SALE


Lucky Dragon Hyson Green Tea (Young Hyson) - SALE



Subscribe to our email newsletter to learn about new teas, sales, and more. Newsletters are normally sent every other week, and nothing else will ever be sent when you subscribe.



Looking Back on 15 Years
"So, 15 years later, we remain determined to stay focused on our original goal. To offer a wide variety of the best teas available at reasonable prices."
continue reading...

Follow Us!
Allegria Jasmine Burst Green Tea has been added to your basket.
Allegria Jasmine Burst Green Tea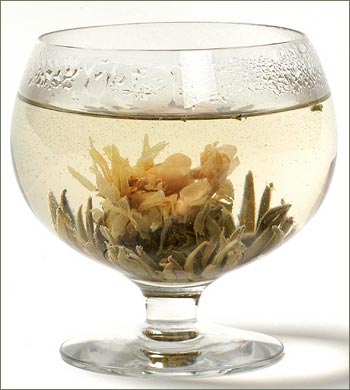 It is believed that jasmine tea was first produced during the great cultural flowering of the Song Dynasty (960-1279). Allegria Jasmine Burst was created as a tribute to the original producers of jasmine tea. The beautiful white tips of this artfully hand-tied "flowering tea" open up to reveal marigold, jasmine, and Arabian jasmine blossoms. The outer tea leaves serve to represent the potential of the Chinese people while the blossoms represent the cultural power unlocked during the Song Dynasty.

The cup produced as the pod unfurls is intensely delicate, with a bright jasmine character layered over pale grassy notes with a hint of light honey. A wonderful sipping tea. Place one ball in a glass mug or small teapot and pour 180-degree water over the ball. It should be fully open in 5-6 minutes, at which point it is at its fullest flavor. You may leave the ball in your cup or pot and reinfuse with more fresh water, 1-3 minutes. About 4 balls per ounce.
Average Customer Rating






Reviewer: Sabrina 03/11/2015
This is probably one of the best Jasmine teas I've ever had to drink. It was a great flavor, the blooming flowers is super neat. I really like that each ball has multiple steeps since you get roughly 4 per ounce. So that's really nice.
06/07/2013
Wonderful flavor, beautiful display, and multiple steeps!
Number of ratings: 2
Log in
to review this product.