Want free shipping? We have something better! Find out more!


The Business of Blends
One area we have been diving into more at The Tea Table is the craft of blends. While we have always offered our own flavored blends, in the last couple years we have ventured further into unflavored ones.
continue...

Angel's Dream Tea has been added to your basket.
Angel's Dream Tea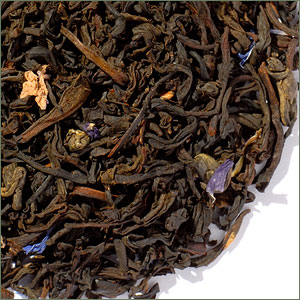 What do you think angels dream about? Perhaps it is the maple sweetness and wild blackberry flavor of this black and green tea blend. The tea in Angel's Dream comes from the world's finest tea-growing regions: Nuwara Eliya (Sri Lanka), Zhejiang (China), and Assam (India). Brew yourself a cup of this heavenly blend! Use one teaspoon per cup and steep 3-5 minutes in freshly boiled water.
Average Customer Rating





05/15/2012
I really enjoyed this tea.
Reviewer: Sara 02/11/2012
I enjoyed this tea so much! If you like many flavors in one tea, get this one.
Reviewer: Akiko 02/01/2013
This is a great tasting tea, Reminds me of a blueberry pancake breakfast with maple syrup and a bright english breakfast tea, all in one cup! Very nice for begining tea tasters and veterans alike. This will become a staple in your tea pantry.
09/02/2012
Wonderful tea! Great flavor combination!
Number of ratings: 5
Log in
to review this product.