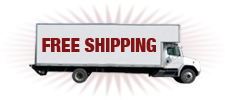 Free Shipping on Orders of $99 or More! Find out more!
Having trouble logging into your account? Click Here


Cafe Style Glass Teapot w/infuser


Adele Cup and Saucer - Red SALE

View current newsletter?

Is it really in stock? Yes It Is!
In recent years, and especially the last several months, I've been receiving the same question from new customers. "Is what I want really in stock? The simple answer in our case is," YES, it is in stock."
continue reading...

Follow Us!
Ayurvedic Anti-Strain Herbal Tea has been added to your basket.
Ayurvedic Anti-Strain Herbal Tea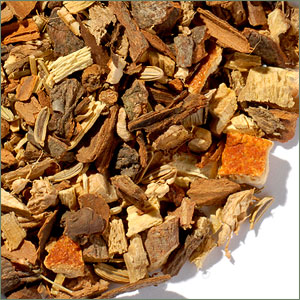 The rich and slightly sweet aroma of Ayurvedic Anti-Strain Herbal Tea makes this tea an ideal companion for anyone who needs soothing! A caffeine-free combination of cinnamon, licorice, ginger root, fennel, orange peel, and cardamom. The naturally sweet taste is due to the licorice. Use one teaspoon per cup and steep 5-10 minutes in freshly boiled water.
Average Customer Rating






10/14/2010
Tastes like licorice candy. If you like black licorice you will enjoy this tea. It tastes great. My favorite tea.
09/27/2010
One of the best detox teas that I have tasted.
12/14/2013
DECEMBERTEA 10% discount coupon please
Reviewer: Carly 11/16/2013
Awesome herbal tea. I've never had anything like it before and couldn't believe how good it was. [I'm already a huge licorice fan, of course.]
Reviewer: Nancy 01/20/2013
This is my favorite end-of-the-day tea. The warmth of the spices and the sweet of the licorice is as good as a night cap.
Number of ratings: 5
Log in
to review this product.