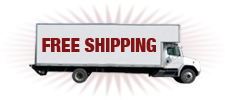 Free Shipping on Orders of $99 or More! Find out more!
Having trouble logging into your account? Click Here



Green Rooibos Oasis Tea - SALE


Lucky Dragon Hyson Green Tea (Young Hyson) - SALE



Subscribe to our email newsletter to learn about new teas, sales, and more. Newsletters are normally sent every other week, and nothing else will ever be sent when you subscribe.



Looking Back on 15 Years
"So, 15 years later, we remain determined to stay focused on our original goal. To offer a wide variety of the best teas available at reasonable prices."
continue reading...

Follow Us!
Antony and Cleopatra Heart Shaped Black Tea - SALE has been added to your basket.
Antony and Cleopatra Heart Shaped Black Tea - SALE
On Sale! Prices listed are 10% off!

The tradition of pressing black tea into various forms and shapes dates back to the early Song Dynasty, 960-1279 B.C. Sculptors and artisans would workwith tea the way others worked with clay or textiles to form delicate works of art. Unlike traditional art pieces, however, these tea creations were never meantto be permanent, instead serving to represent the impermanence of life, love, and happiness here on earth.

These beautifully pressed Yunnan tea hearts in Antony and Cleopatra tea serve as a testament to fractured love.This tea is named after one of the most famous love stories of all time, that ofMarc Antony and Cleopatra. Like love itself, the tea hearts are fragile and breakable, and when the trials and tribulations of life come to bear on it, can unravel. In the same way, boiling waterpoured over the hearts causes them to undo, creating a rich, bold liquor. The cupproduced is tremendous - dark, with deep notes of wine and subtle earth, fullbody and medium-long finish. Best enjoyed in the company of someone special! One heart will brew 1-3 cups, depending on how strong you like it. An ounce contains about a dozen hearts, which are about an inch across. Use one heart per cup or small pot and steep about 3 minutes in freshly boiled water. Please note that while we try to make sure you get no broken hearts in your package, a few may break in transit.

Makes a nice Valentine's Day gift!
Average Customer Rating






Reviewer: Woodie 11/18/2011
This tea is a very earthy and bold black breakfast tea and goes well with or without milk.
Reviewer: Laura 01/25/2011
I was expecting this tea to be too strong to take without milk, but it's a very nice surprise! Nice and bold with a smokiness that is very delicious. I use a small 16oz teapot and used one heart to infuse 3 times. Very nice tea and great value considering the amount of times it can be infused.
Reviewer: Jennifer 07/29/2013
We loved tea! It was sweet and fragrant, best yet!
Reviewer: Christina 02/07/2013
This is one of my favorite teas and I have bought it several times now. I love the flavor. It has been my go-to breakfast tea for years.
Reviewer: Daniel 01/21/2013
Usually not a big fan of "smoky" teas, but this one is very nice.
Reviewer: Samantha 01/09/2013
I had been avoiding this selection because of the "cutesy" factor, but this time I thought "what the heck, I'm a girl after all." So glad I did! I don't know if this is a Fujian tea or not, but to me it's like a slightly richer, slightly sweeter version of Black Pearl. Two hearts will make a nice strong 24oz Irish-style pot [i.e. looks like coffee, smells like tea] Lovely! I'll definitely order again.
Number of ratings: 6
Log in
to review this product.