Shalimar Oolong Tea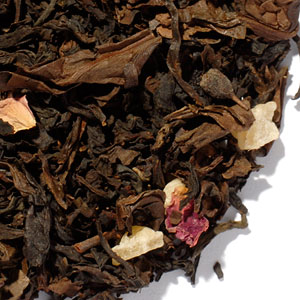 Shalimar Oolong Tea is a lovely Formosa (referring to Taiwan) Oolong with a light passion fruit flavor. Won 2nd place at the World Tea Expo 2008 Flavored Oolong competition! Ingredients: Oolong tea from Taiwan, aronia berries, dried mango, rose petals and flavoring. Use 1 tsp. per cup and steep 2-3 minutes in steaming water.
Average Customer Rating





12/01/2012
This a smooth oolong with a splash of berry and mango. It makes an excellent iced tea.
Number of ratings: 2
Log in
to review this product.