Nine Bend Black Dragon Tea (9 Bend Black Dragon)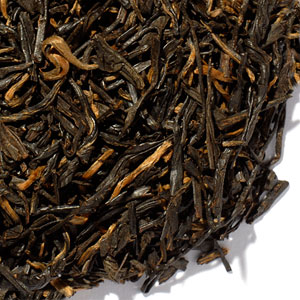 Nine Bend Black Dragon (grade Special Tippy Orange Pekoe), from the Panyong district of Fuan City in the Fujian Province of China, is legendary as a lucky tea. The name "Nine Bend Black Dragon" derives both from the lucky Nine Bend River that flowed through the hometown of the original producer of this tea in the mid-1800's, as well as from the black dragon, a symbol of luck in China. Also called Panyong Needle, this is a full-bodied tea with deep burgundy and oaky notes. An excellent breakfast or after-dinner tea. Use one tsp. per cup and steep for 3-5 minutes in freshly boiled water.
Average Customer Rating






Number of ratings: 4

Log in
to review this product.