Lavender Butterfly Tea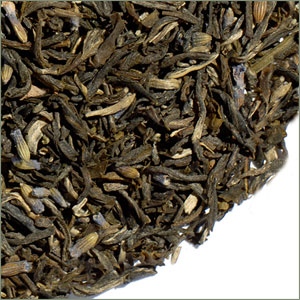 Lavender Butterfly Tea is a lovely China green tea scented with French lavender. Brews to a pale green/yellow liquor that tastes quite smooth and offers a delicate lavender fragrance and flavor. A tea to savor after a busy day or whenever you need a break. Use one teaspoon per cup and steep 2 minutes in 180-degree water.
Average Customer Rating





Reviewer: Amanda 05/14/2013
Great flavor with a relaxing scent. One of my favorites after a stressful day.
Number of ratings: 4
Log in
to review this product.