Lung Ching First Grade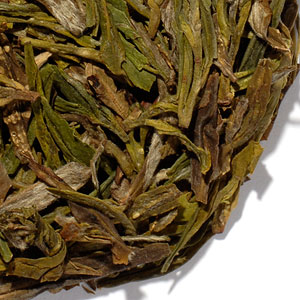 A wonderful #1 Grade Lung Ching with a sweet, toasty flavor. Less sensitive to steeping time than other Lung Chings we have tried. Use 1 heaping tsp. of leaves per cup and brew 2-3 minutes in nearly boiling (185 degree) water.
Average Customer Rating





Number of ratings: 1

Log in
to review this product.