King's Golden Monkey Tea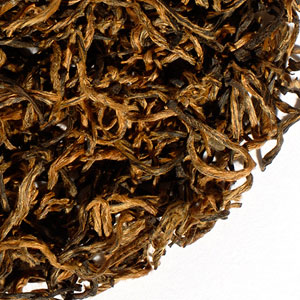 This wonderful tea from the Fujian Province of China has plenty of golden tips and brews a lovely, delicate, sweet cup with a honey-like finish, rather than the chocolate tones found in many Fujian varieties. Use one teaspoon of tea per cup and steep 3-4 minutes in freshly boiled water.
Average Customer Rating





Reviewer: Steven 09/06/2012
Two teaspoons per cup extracted a very mild flavor profile tea not suitable for a second steeping.
Number of ratings: 2
Log in
to review this product.