Darjeeling Himalayan Blend 2nd Flush Tea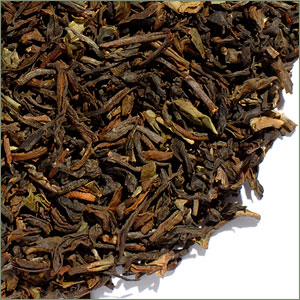 A blend of second flush (summer harvest) Darjeeling tea grown at 5,000 feetin the mist-covered foothills of the Himalayan Mountain Range, Darjeeling Himalayan Blend 2nd Flush tea brews to a lovely golden cup color, with a light to medium bodied cup, nice aroma, and full flavor. Use one teaspoon per cup and steep 2-3 minutes in freshly boiled water.
Average Customer Rating






02/28/2011
[Personal review] Excellent Darjeeling also great iced.
Number of ratings: 1
Log in
to review this product.