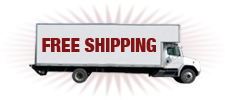 Free Shipping on Orders of $99 or More! Find out more!
Having trouble logging into your account? Click Here
Tea of the Month Club - Holiday Special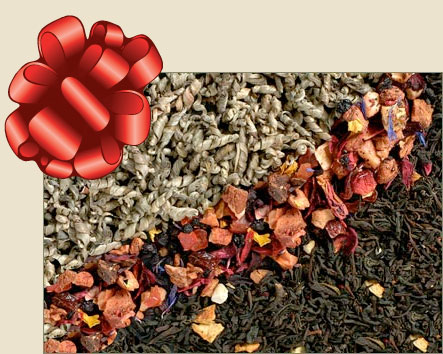 This Tea of the Month Club is just like our normal Tea of the Month Clubs, just without the Gift Item, and at a significant saving. As usual, if you need express shipping for the first shipment, you can select that during checkout.
Receive 4 ounces of tea each month on most plans (may be fewer ounces for certain tea plans).


Select the number of shipments you would like to receive. This determines the price of your membership.


Select your tea plan (please scroll down for descriptions of each plan).


Select the start date - if you need the first package delivered by a certain date, please put a note to that effect in the "Special Instructions" field during checkout.


You may elect to add the book, A Spot of Tea - Brenda's English Afternoon Tea Primer, for an additional $10.00.


You may add one of our exclusive hand-made tea-themed greeting cards by Wabi-Ware for an additional $5.00. We will select a card for you and hand-write your message. (If you include a greeting but do not check the box for the card, your message will appear on the welcome letter.)


Price above includes shipping via First Class Mail for orders within the U.S. (Express Shipping for the first shipment can be selected during checkout for an additional charge.) Please note that if you add other products to your order, there may be an additional shipping charge.


Shipments go out around the beginning of the month and the first shipment will include a welcome letter.
Descriptions of Tea Plans:
The Decaffeinated Plan includes black and green teas that have been naturally decaffeinated with CO2. Examples include Decaf English Breakfast, Decaf Black Tea with Apricot, Decaf Earl Grey (3-4 oz. each shipment).


The Estate Black Tea Plan includes fine black teas that each come from a single estate or tea garden. These teas tend to have unique characteristics particular to that estate for that season. Like fine wines, they will vary somewhat from year to year. No flavored teas are in this group. Examples include Assam Gingia, Nine Bend Black Dragon, and Ceylon Balangoda. (2-4 ounces of tea per shipment.)


The Flavored Black and Blends Tea Plan includes a wide variety of premium black tea blends, some with added flavors and scents. Examples include Yorkshire Gold, Earl Grey, Peach and Ginger, Cinnamon Orange Spice, Monk's Blend and Black Currant (4 oz. each shipment).


The Green Tea Plan includes a wide variety of Chinese and Japanese green teas, both plain and flavored, such as Jasmine Yin Hao, Sencha, and Crime of Passion. (3-4 oz. per shipment).


The Herbal Tea Plan includes caffeine-free fruit blends, rooibos, and other herbal blends of various dried herbs, flowers, and fruit pieces. Examples include Bingo Blueberry, Chamomile Mint, Casablanca, and Georgie Peach Rooibos (4 oz. each shipment).


The Rooibos Plan provides the herbal tea, Rooibos (pronounced "roy bus"), which is made from the needle-like leaves of a caffeine-free bush native to South Africa. Good both hot and cold, it has a mild flavor and won't turn bitter with extended brewing. It is known for its soothing properties. Examples include Rainbow Rooibos, Georgia Peach Rooibos, and Rooibos White Chocolate Toffee (4 oz. each shipment)..


The Variety Plan is perfect if you don't know what someone likes or if you love all tea! We will simply vary the kind of tea you will receive each month, typically rotating among flavored black, unflavored black, green, and herbal teas (4 oz. each shipment).


Canadian Customers: Due to the high cost of international shipping on small packages, Tea of the Month Clubs are not available to recipients outside the United States.



Log in to review this product.