Natural Pearl River Tea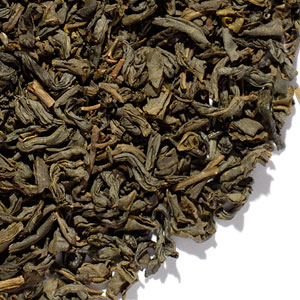 From Shanghai, China, Natural Pearl River is the perfect green tea. With an even, curly leaf, this tea is hand-sorted to select only the leaves that can curl in this manner. Further, the plucking only takes place in the pre- dawn, when the leaf is covered with a misty dew, which improves the taste and imparts a fullness to the tea character. The liquor has good body and depth without being too earthy. Nice green color and a clean taste. Farmed without pesticides. Use one heaping teaspoon per cup and steep 3 minutes in steaming water.
Average Customer Rating






Reviewer: Denise 06/05/2014
Very mild and definitely not grassy. This is the perfect tea for mid afternoon siesta. One of my absolute favorites!
Number of ratings: 1
Log in
to review this product.