Mango Medley Herbal Tea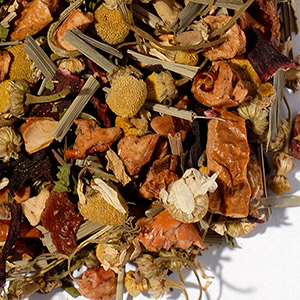 Mango Medley Herbal Tea is a house blend with an assortment of flavors certain to refresh and relax. Mango, apple and lemon pieces with rosehip, hibiscus, chamomile, lemongrass and just a touch of Oregon spearmint combine for a drink that is excellent both hot and cold.

Use one teaspoon per cup and steep for at least 8 minutes in freshly boiled water.

Log in to review this product.