Imperial Silver Needles White Tea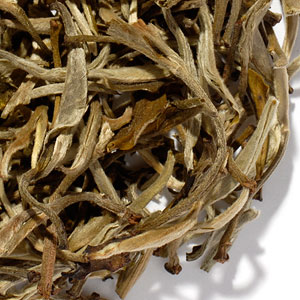 Grown in the Fujian Province of China, Imperial Silver Needles is composed entirely of specially prepared long, silver-haired, unopened buds. This full-bodied tea has a flavor that is intense yet delicate and naturally sweet. Infuse 2 heaping teaspoons of leaves per cup in water 170-185 degrees for 2-3 minutes. Tea may be re-infused several times by increasing the steeping time and water temperature.

Log in to review this product.