Great White Grape Tea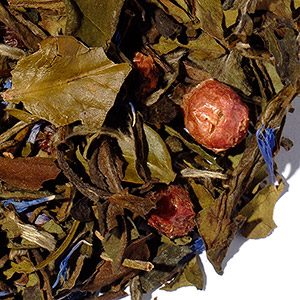 Great White Grape Tea is a lovely blend of China white and green teas (Pai Mu Tan and Ciu Cin) blended with rose hip petal, freeze dried black currants, mallow blossoms, cornflower blossoms, grape juice and flavoring. Makes a delicious iced tea, too! Use one heaping tsp. of leaves per cup and brew 2 minutes in 180-degree water.

Log in to review this product.