Rose and Lavender Earl Grey Tea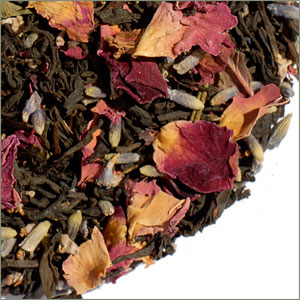 Rose and Lavender Earl Grey Tea is like having an English garden in your cup! Years ago we had a tea similar to this, but our supplier vanished. We finally decided to re-create this lovely blend ourselves. Our Earl Grey tea blends the familiar taste of earl grey with the flowery essence of both roses and lavender. A truly delightful flavor! Use one teaspoon per cup, steep in freshly boiled water for 3-5 minutes, and enjoy.
Average Customer Rating






08/12/2013
This tea is relaxing. The tea has a soft floral flavor. The lavender just relaxes you. I love it best with a splash of sweet cream. I am hooked.
07/17/2013
I enjoy a fragrant, floral tea. This was lovely.
Number of ratings: 3
Log in
to review this product.