Decaffeinated Orange Pekoe Tea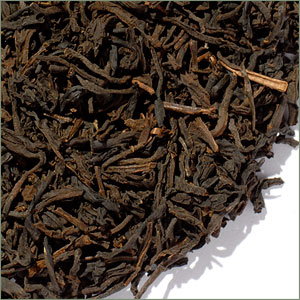 One of our most popular decafs!

Decaffeinated Orange Pekoe is a nice, smooth, plain black Ceylon tea naturally decaffeinated with CO2. "Orange Pekoe" doesn't mean orange flavor. It designates a good quality leaf. Great for any time of day. Use 1 tsp. per cup and steep 3 minutes in freshly boiled water.

Our decaffeinated teas are naturally decaffeinated using a process that removescaffeine without using chemicals of any sort. The freshly plucked tea leaves arebriefly soaked in water and gently flushed with carbon dioxide (CO2). The CO2binds to the caffeine molecules and extracts them from the tea, leaving behind all the natural proteins that give tea its flavor. It also leaves many of thepolyphenols and antioxidants intact, so it's still good for you.
Average Customer Rating





Reviewer: Gary 08/15/2013
I preferred the Flowery Pekoe over this variety, but it is still a nice tea for afternoon or evening
Number of ratings: 3
Log in
to review this product.