Matcha Tea Tin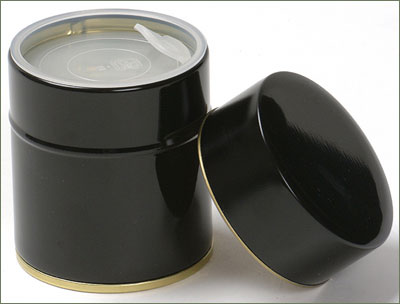 The Matcha Tea Tin by Kotobuki is a nice quality small metal tea tin with inner plastic lid to ensure freshness. Measures 2.25" diameter and 2.5' tall. Holds 1-2 ounces of tea. Black. Made in Japan by Kotobuki.
Average Customer Rating







Number of ratings: 1

Log in
to review this product.