Finum Teapot System - Green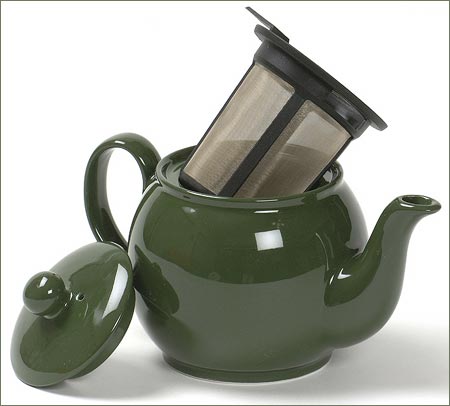 The Finum Teapot System is the perfect 16-oz teapot! High quality Finum fine-mesh infuser with handle fits neatly into this traditional ceramic teapot. The tab on the teapot lid fits into the side of the infuser basket, so the teapot and lid fit snugly whether the basket is in or out. Pours great - no drips! I use mine every day. Other colors available - see links below.

Log in to review this product.